Use your potential
In recent years we have teamed up with Ruben Spaargaren to help him in his quest to become the world's number one in wheelchair tennis.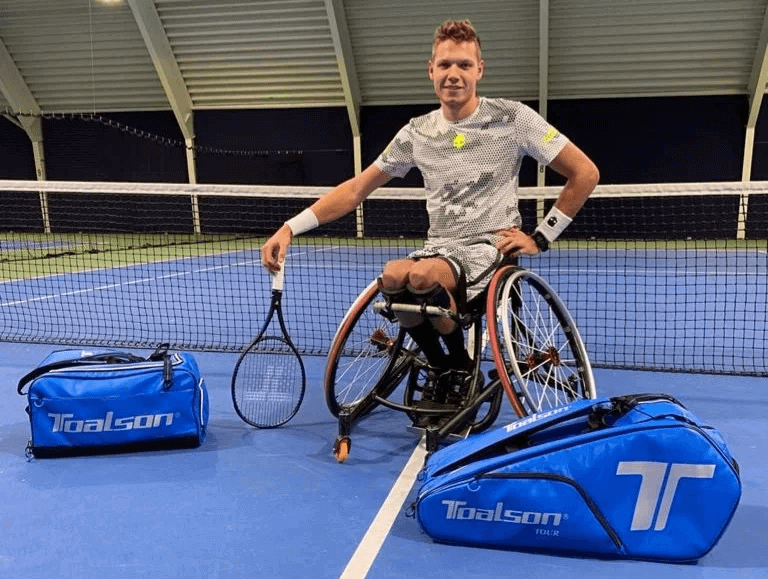 Ruben encountered wheelchair tennis at the age of eleven in 2010 after he became disabled shortly before and ended up in a wheelchair.​ After about four years of training through the Wheelchair Tennis Foundation, Ruben was included in the national selection.
Coaching
In the run-up to the Tokyo Olympics, we mainly mentally coached Ruben to be as strong as possible on the tennis court. After all, top athletes are just like top professionals: it's in the technique and competences, but you make the difference if you are mentally ready for top performances.
Business
In addition to the mental coaching, we also help Ruben with his sponsorship program and the business side of his development. This allows him to better focus on tennis, without having to worry about all the other aspects of being a top athlete.
By spending a longer period of time with Ruben, we can approach him on the basis of mutual trust. This allows him to develop step by step and we can look forward to the Olympic Games in Paris with confidence.
At this moment, Ruben is developing on many fronts. Currently with a clear focus: his participation in the Olympic Games Paris 2024.​