PEER Professional Excellence focusses on organisational development, leadership development and human resource management and their interdependencies
Based on experience and a strong desire to help organisations to become (more) successful and our vision that any organisation is more than the sum of its individuals. Professionals make the difference, and we want to help you and them make the difference for and with you.​
Business continuity
Every organisation develops. Change is a given and it is continuous. And in every change organisations seek to improve and continue to perform. In these periods of change we help you to keep sight on the ultimate goals at the highest level.
We help visualize the end state to immerse managers and employees in the change as if it were part of daily business.​
We then focus on changes in leadership, organization and HR to contextually secure the change in the organization. Keep what can be kept and change what needs to be changed. And at each level one person is responsible and supervises the change on a project basis. This project team ensures the success of the change.
With this approach we secure both business continuity and sustainable change at the same time.​
Our capabilities
Leadership
development
Leadership development focusses on the challenges the leadership of a company faces and those challenges are all about balance. It is about leading your company towards the future while ensuring continuous operational excellence​.
Organizational
development
Organizational development has its focus on integrating the company strategy into the daily activities and processes, bringing a transformation to your workforce, in order to continue delivering the best results.
Human Resource
management
Human Resources management is the facilitator and often the enabler for the success of the organization. HR enables leaders and employees to be successful, connecting people and strategy. Bridging organizational intentions with individual ambitions.
Contextual approach
There is no such thing as a one-size-fits-all solution. We prefer to say one-size-fits-none… That also applies to learning and (organizational) development.​
We strive for a blended approach in all our interventions. Such as combining self-study with group sessions, combining online with on-site, combining methodology with daily practice. We strive for optimal use of working and learning time in order to achieve the most impact.​
That is why we draw up the appropriate recipe for your organization, for your team and for the individual team members. We create the right experience that leads to the best long-term learning effect. This is how we enable your leaders and professionals to drive market success.​
Being successful is always about personal leadership, professionalism and context. We are able to 'read' and understand people and based on that make a right estimate of what is needed to create a practical intervention. We do not come up with a box of tricks, but with a suitable solution in close consultation. Always based on our knowledge of the leading and best-known methods. We are committed to your result.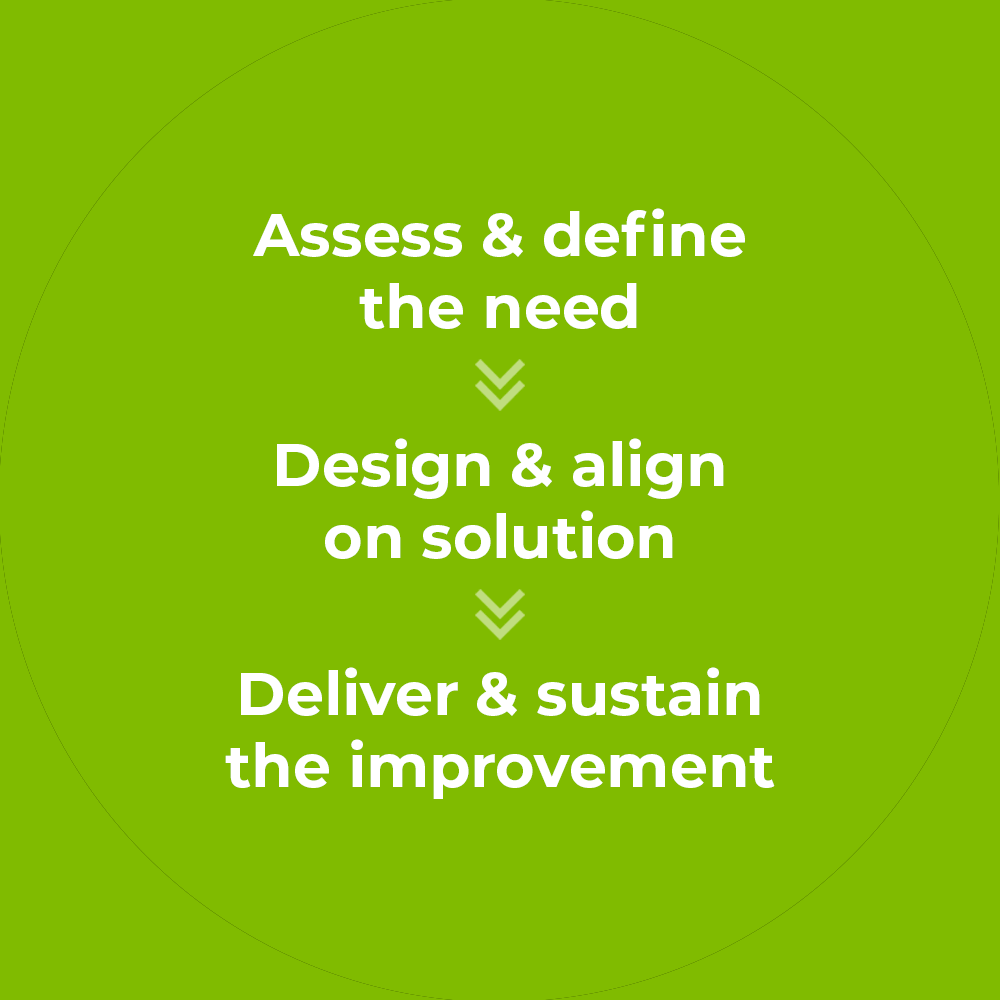 Do you want to know how our approach can benefit your organization as well? Feel free to contact us!